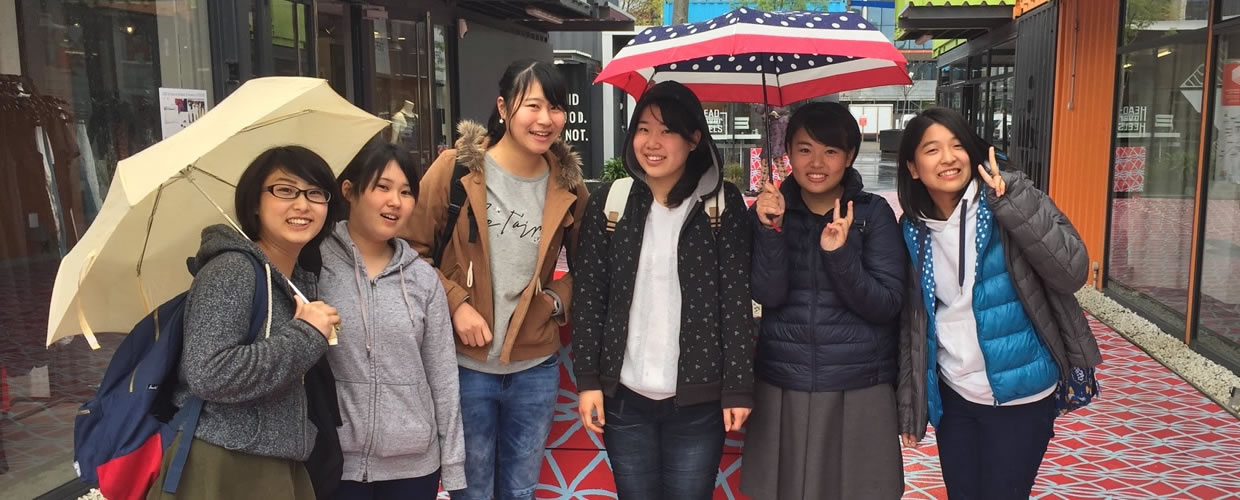 Application Procedure and Fees
Ashburton College's Application Process
We warmly welcome international students to Ashburton College. We provide a supportive and encouraging environment that provides students with the opportunity to reach their personal and academic potential.
Many students use education agents to help them apply for study at Ashburton College. If you need an agent to help you then please contact us for recommended agents in your country. Students may also wish to enrol directly to Ashburton College.
College Fees 2023
The standard fees for Ashburton College are as follows:
Tuition (Fees are inclusive of GST)

Enrolment Fee per year - $300 NZD
Full year (Four school terms) - $14,000 NZD
Three Terms - $10,500 NZD
Two Terms - $7,100 NZD
One Term - $3,900 NZD
Per week fee (short stays under 10 weeks) - $425 NZD
Homestay

Placement and support fee per year - $300 NZD
$265 NZD per week
What does your tuition fees pay for?
This fee includes:
Orientation Programme
Tuition
Use of Textbooks
ESOL Tuition
Pick-up and drop of at Christchurch International Airport (two trips per year)
Assistance throughout your stay from the College's on-site Homestay Co-ordinator
Compulsory Curriculum related Field Trip expenses; Geography, Biology and History Field Trips.
Day trip activities for senior students during end of year exam leave, for those students not sitting NCEA.
This fee does not include:
Some Subject fees
Exam fees - NCEA Entry
Competitions
School Field Trips
Music and singing lessons
Stationery
College Uniform
Lost or damaged textbooks
Homestay moves
Personal Requirements
Accommodation
Insurance
English Language Tests such as IELTS and TOEFL
Skiing Programme (1 and 3 day)
Sports Team Trips
Full details of the additional fees
Some practical subjects have a charge for take home materials. Outdoor Education Programme fees: $150 per term or $600 full year (subject to change).
The full tuition fee must be received in advance as the receipt for the tuition fee forms part of your New Zealand Visa application. Homestay fees must also be paid in advance.
Your paid-up fees are held in a trust account and are only released to the College as costs are incurred. This protects both parties should something untoward occur and a refund be necessary
*All fees are quoted in New Zealand Dollars
Fees Protection
Ashburton College has a Fee Protection Policy to safeguard the fees paid by International students, in the unlikely event that the College may not be able to commence or continue to deliver tuition to the international student.
The College's Board of Trustees guarantees to hold in reserve sufficient funds to meet the requirements of any refund in these circumstances.
Medical and Travel Insurance
Medical and Travel Insurance is compulsory for the duration of the student's course. You can arrange it yourselves or it can be arranged through the school with Unicare Travel Insurance. For more information on this policy please view the website: https://www.uni-care.org/Policy/NzStudentPlan

The approximate cost of insurance arranged through the school is as follows:
Cover for 12 months - $600
Cover for 26 weeks - $340
Cover for 12 weeks - $200
Insurance fees are subject to change by the Insurance provider and the insurance premium is calculated on exact travel dates and may differ from these estimates.
Approximate age for each year leave at Ashburton College
Year 9 – age 13 years Year 10 – age 14 years
Year 11 – age 15 years Year 12 – age 16 years
Year 13 – age 17-18 years
Please read: Insurance Important Information
Steps to Apply
1. Please download and complete an enrolment form here. Answer all questions honestly. A signature is required by both parent/s and student.
2. Attach the following documents:
Copy of your passport
Clear photo
Latest school report
3. Your application will be processed, we may ask additional questions.
4. You will be sent an invoice and Offer of Place (OOP). Once payment is made you will receive a receipt. You will need your receipt and Offer of Place to apply for a student visa, if you are studying for 3 months or more.
For more details on applying for a student visa, please go to Student Visa from the New Zealand Immigration Service https://www.immigration.govt.nz/new-zealand-visas/apply-for-a-visa/about-visa/full-fee-paying-student-visa We are happy to help you apply for a visa, for additional visa information click here.
5. Book your flights and send us the details.
6. We will confirm your accommodation and send you details of your host family. We encourage you to have contact with your family prior to arriving in NZ.
7. We will let you know who will be at the airport to welcome you to NZ. Your flight will be traced if there are any problems on your journey, please contact the homestay coordinator.
8. Welcome to Ashburton College – we have an orientation program that supports you to adjust to your new environments and encourages you to make the most of your time with us.