Individual Excellence in a Supported Learning Environment
ASHBURTON COLLEGE COMMUNITY NOTICE - REMOTE LEARNING
In these extraordinary times, we are all doing our best to be supportive and kind. Teachers, like many in our community, are managing their own whanau and other commitments while doing their best to continue their work supporting learning progress for as many of their students as possible. Remote learning at this time is a solution to an emergency situation and will be a very simplified version of what usually happens at school.
Most teachers are responsible for between 100 and 200 students. Students have 5 or 6 teachers to communicate with. We are relying heavily on our students to demonstrate our AshColl value of Respect by being responsive, self-managing and resilient.
We understand that online access to learning may not be easy, or even possible for some learners at some times. Please contact your Head of School if there are issues that hinder home learning. We have compiled a list of students without devices and forwarded these to the Ministry of Education.
How learning will be supported from Wednesday 15 April: Communication between teachers and students and/or caregivers will be via school channels; either Kamar or gmail. Teachers will do their best to answer emails between 9am and 5pm and a 48 hour turnaround should be allowed for.
Where they are able to, teachers will contact students with subject specific information:
Seniors: Years 11,12 and 13
If possible, senior students will have an online opportunity once a week to communicate. face-to-face with their teacher during one of their normally timetabled lesson times.
Learning resources will be shared via usual channels such as google docs and gmail, Google classrooms or communities etc.
Students will need to check and respond to emails from their teachers.
Juniors: Year 9 and 10
Students will be given weekly learning tasks.
Tasks will be subject based.
Learning resources will be shared via email and/or google communities and/or classrooms.
Students will need to check and respond to emails from their teachers.
Be kind, be calm, be safe. Kia manaaki, kia mārie, kia marutau.
ASHBURTON COLLEGE CLOSURE
As New Zealand has entered Level 4 Ashburton College is closed.
The school holiday dates have been changed and are now scheduled from Monday 30 March to Tuesday 14 April.
This means that distance learning will resume on Wednesday 15 April – the beginning of Term Two.
For further information please look at the COVID-19 website https://covid19.govt.nz/.
A welcome from our Principal.
We recently adopted a school whakatauki that states that success is not due to the work of one person but is a result of the work of many people.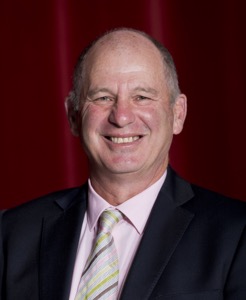 As the largest secondary school in the region we aim to provide for the varied range of needs of all our pupils. Our school reflects the increasing diversity of our mid Canterbury community.
Ashburton College is in a privileged position to meet the aspirations of the wider Ashburton area. We offer an enormous range of academic and vocational courses with an increasing emphasis on maximising the numerous employment opportunities that are available in our region. We also have an enormous list of sporting and cultural activities on offer. These activities often lead to involvement at a regional or national level. This involvement in activities outside of the classroom often leads to lifelong memories.
The focus for our college is on altering our curriculum and structures to meet the future needs of our learners. Whilst the basics of Literacy and Numeracy will always be important there is a whole new set of skills and dispositions that are required by our future graduates. Society will need people who are creative problem solvers who are effective communicators and they can work collaboratively Future workers will need to be resilient and creative thinkers. Our college recognises that we need to change our current courses to meet our learners future needs. We look forward to supporting your child with their future.
Ross Preece – Principal
YOUR FIRST POINT OF CONTACT
Detailed information, and forms can be mailed to you upon request.
Use the link below to fill out our enquiry form ...
REQUEST INFORMATION