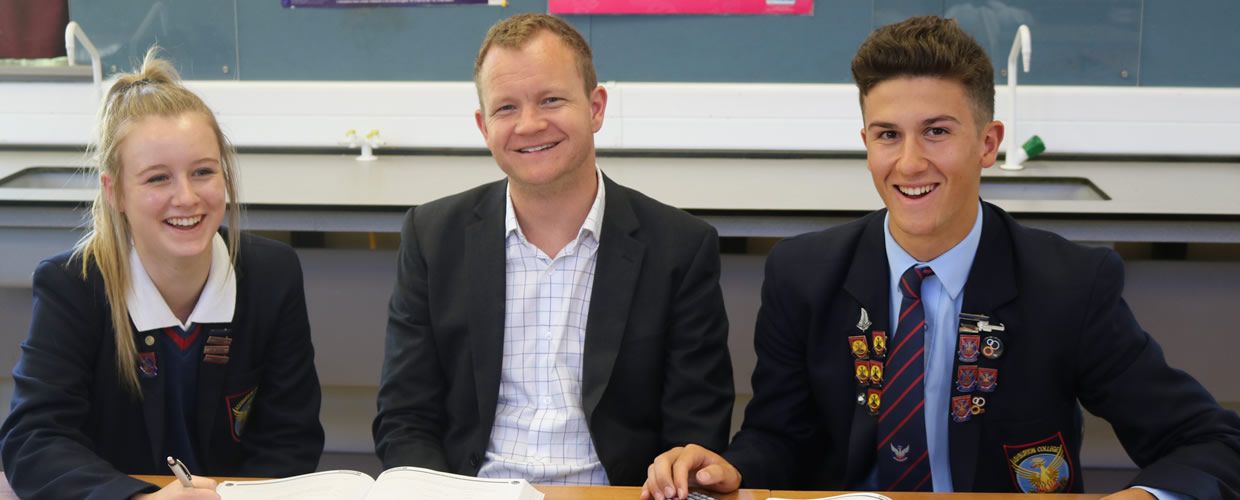 BOT Members and Meeting Dates
Ashburton College Board of Trustees Members as at 19 June 2018
| | |
| --- | --- |
| Jeremy Savage - Chairperson | Elected Parent Representative |
| Nina Bradford | Elected Parent Representative |
| Gretchen Hart | Elected Parent Representative |
| Ronnie Campbell | Elected Parent Representative |
| Craig Hickman | Elected Parent Representative |
| Annie Lees | Elected Staff Representative |
| Maggie Tarry | Elected Student Representative |
| Te Hurinui Clarke | Co-opted Parent Representative |
| Rennie Davidson | Co-opted Parent Representative |
| Ross Preece | Principal |
For the Board of Trustees, in the first instance, please contact Sheena Tyrrell, Management Administrator for the Board of Trustees.
Phone: (03) 308 4193, ext 812.
Email: ts@ashcoll.school.nz

Ashburton College has a six elected member Board and operates under the Mid-Term Election process, whereby members are elected for a three year term but on an eighteen month rotational basis. Members may stand for re-election.
Occasionally a standing member has to retire during their term. This brings about a Casual Vacancy.
Over the years, after advertising to the community, this has been filled by Selection.
Boards have the right to co-opt member/s for specific purposes. Co-opted members must not exceed the number of Elected Members.
Schedule of Board Meeting Dates – 2018
TUESDAYS, 7:00PM, UNLESS OTHERWISE SPECIFIED
VENUE: Turret Room, Menorlue (unless otherwise stated).
Members of the public are welcome to attend the Open Section of Meetings.
Heads of Faculty Reporting and Planning are usually regarded as In-Committee Meetings.
Meeting dates are as listed.
Please note occasionally there can be changes to these dates.
Term 1: (11 weeks): 29 January – 13 April
Tuesday 27 February (Wk 5)
Tuesday 27 March (Wk 9) – Heads of Faculty Report to Board - 6:30pm start. Food provided.
Tuesday 10 April (Wk 11)
Term 2: (10 weeks): 30 April – 06 July
Tuesday 15 May (Wk 3)
Tuesday 19 June (Wk 8) – changed to Tuesday 26 June
Term 3: (10 weeks): 23 July – 28 September
Tuesday 07 August (Wk 3)
Saturday 25 August - BOT Planning for 2019 - 9:00am–1:00pm, College Staffroom.
Tuesday 11 September (Wk 8)
Tuesday 18 September (Wk 9) – Heads of Faculty Report to Board - 6:30pm start. Food provided. - College Staffroom.
Term 4: (10 weeks): 15 October – 12 December
Tuesday 30 October (Wk 3)
Tuesday 27 November (Wk 7)